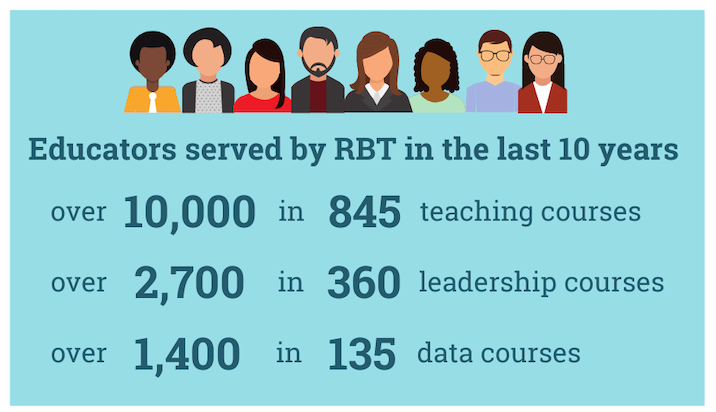 Where RBT is active
State: Hover over a state
Is RBT Active: -

Who We Work With
We have trained over 14,000 educators across the globe. In many districts, our Studying Skillful Teaching course is highly recommended or included as a contract requirement including in the following districts:
Belmont, MA
Cambridge, MA (In-District Instructor Program)
Danvers, MA
Fitchburg, MA
Greater Lawrence Technical School, MA
Harvard, MA
Lane County, OR (In-District Instructor Program)
Lenape, MA (In-District Instructor Program)
Lynn, MA (In-District Instructor Program)
Montgomery County, MD ( (In-District Instructor Program)
MSAD60, ME
Natick, MA
Plymouth, MA
Revere, MA
RSU35/MSAD35, ME
Saco, ME
Silver Lake, MA
Stafford County, VA (In-District Instructor Program)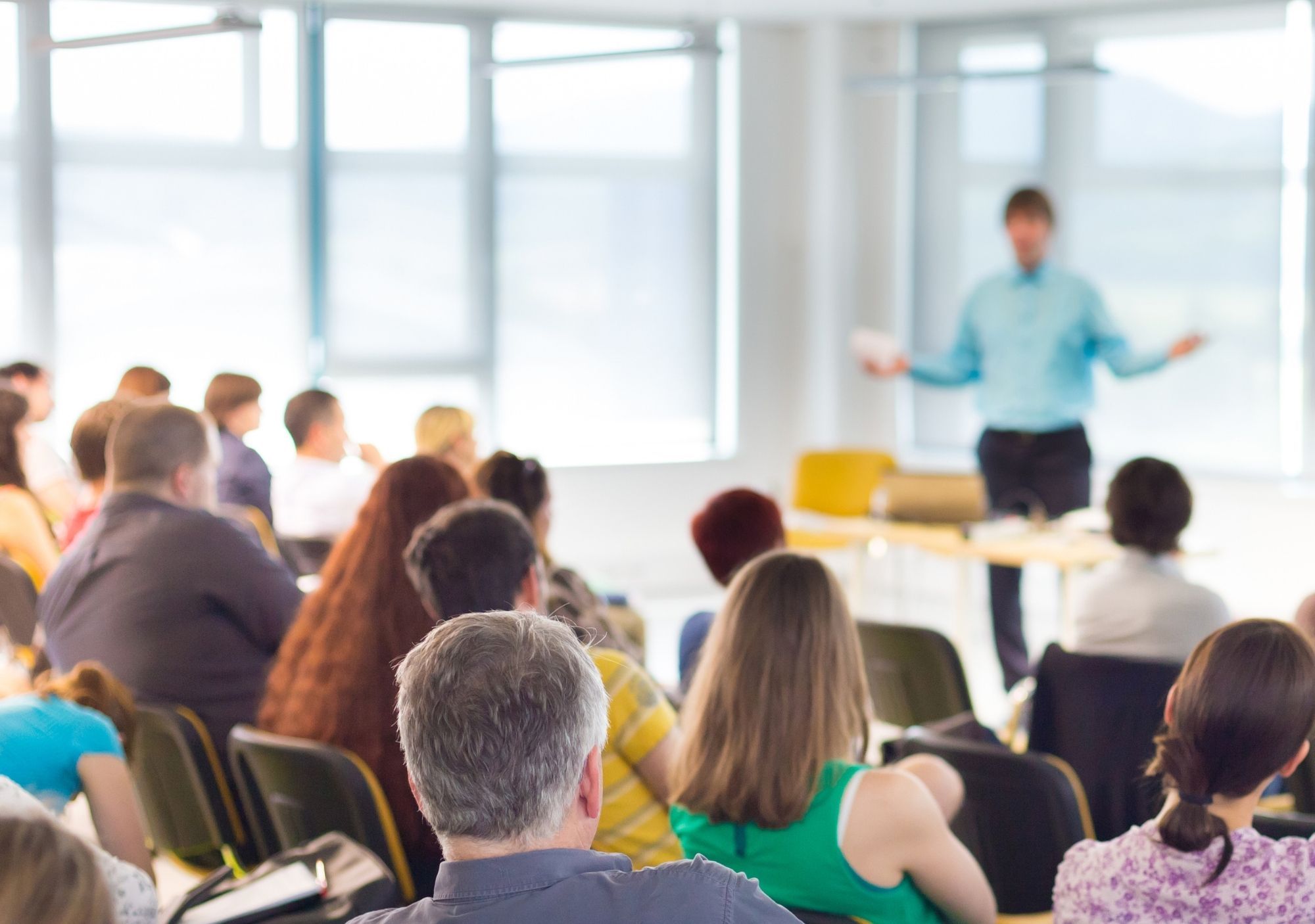 In-District Instructor Program
Colleges and Universities
Building on decades of research, The Skillful Teacher offers evidence-based instructional strategies for today's classroom including easy-to-understand scripts and videos. It is used extensively in colleges and universities across the U.S. and around the world by to support the growth of teachers and leaders who are invested in continuously improving their practice.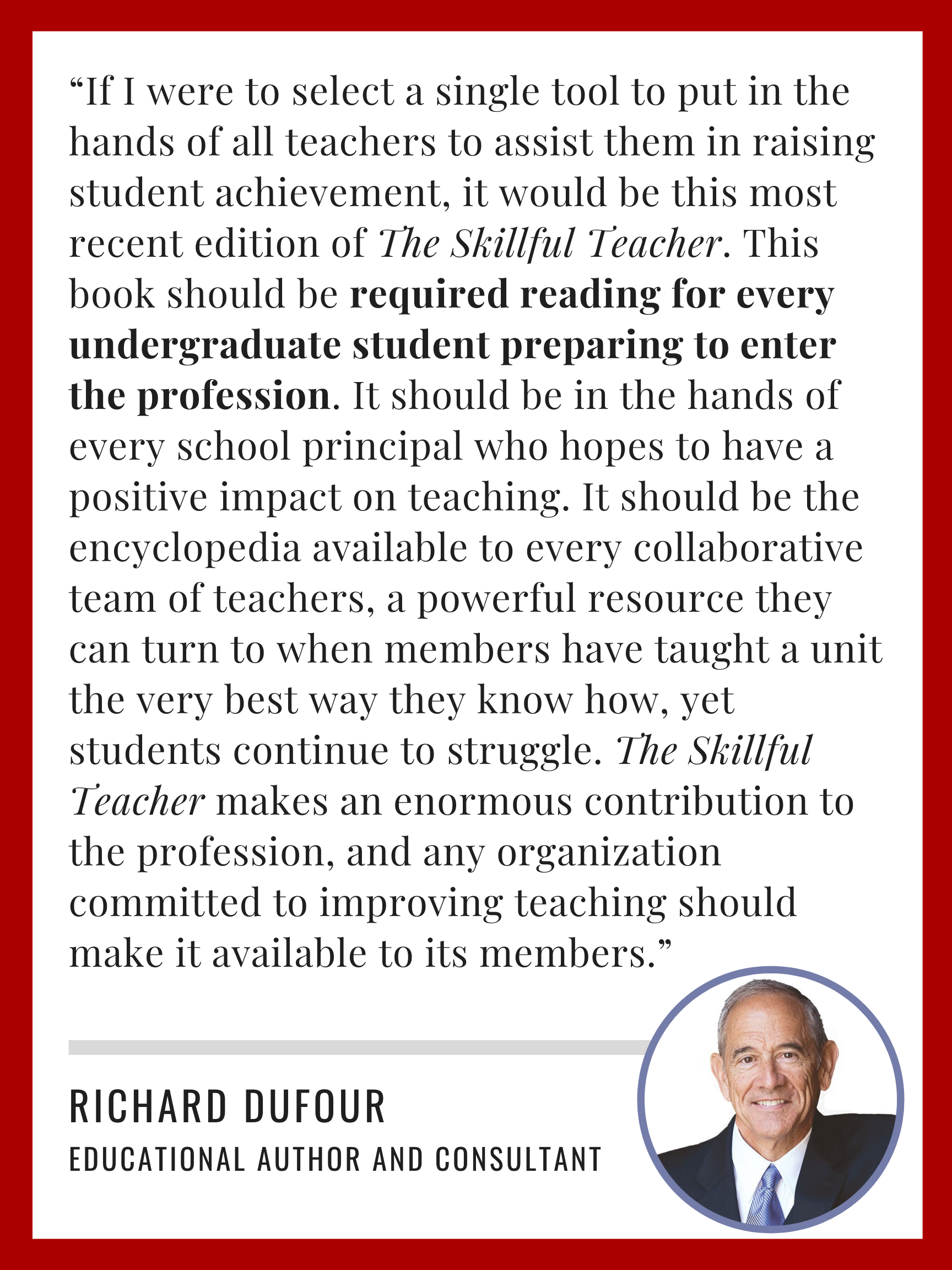 I remain a huge fan of The Skillful Teacher, and find the latest edition every bit as user-friendly (both in its organization of the content and in its treatment of the content) as earlier editions.
"
"
Christopher Trombly

Educational Leadership & Policy Studies Southern Connecticut State University
Using The Skillful Teacher in Teacher Prep
The Skillful Teacher has been an essential component of my leadership practice with teachers for years. I know of no better resource to support the improvement of teaching and learning.
"
"
Richard Gonzalez

UConn NEAG School of Education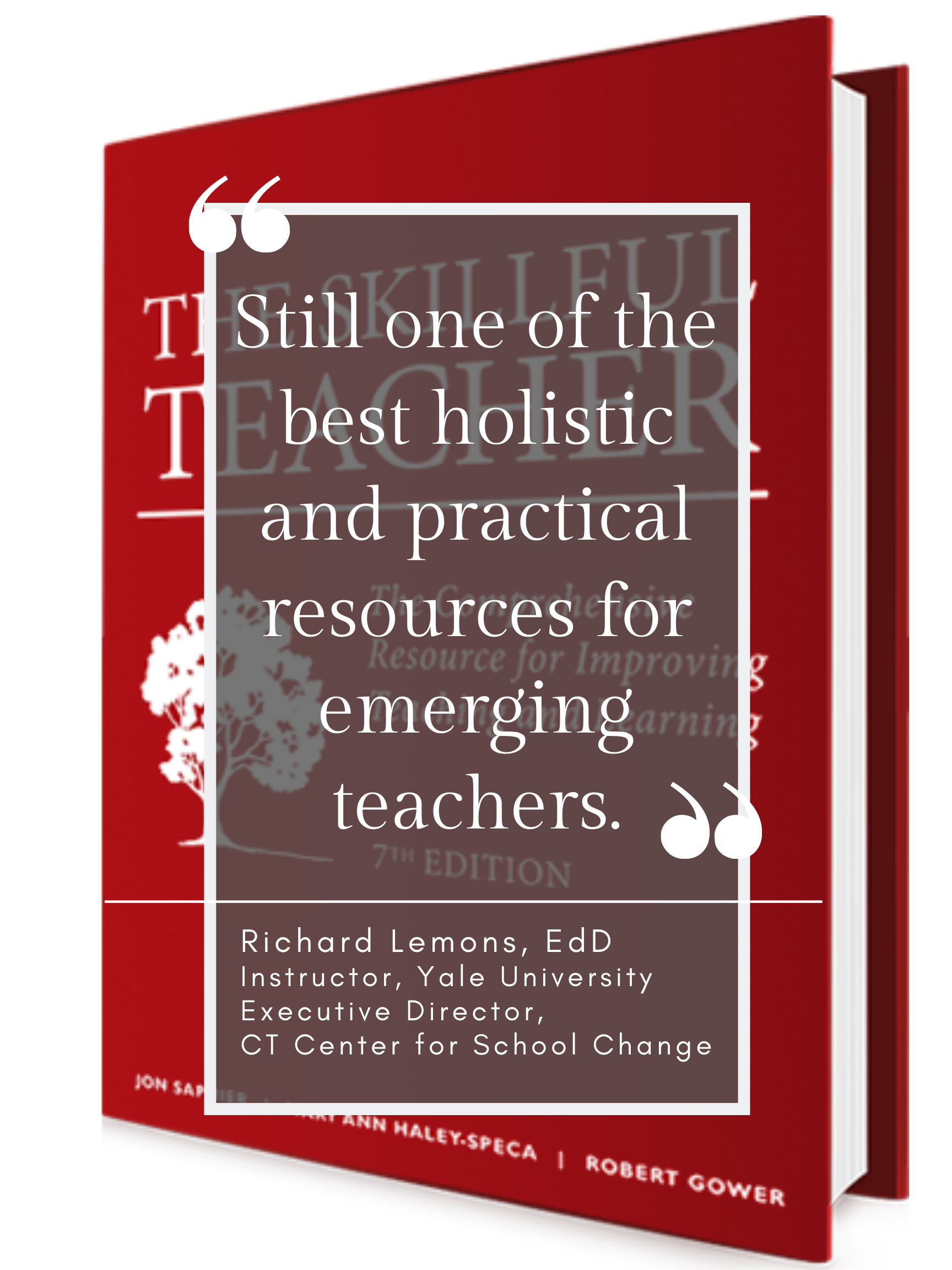 Supporting Educator Growth
We aim to help support college and university professors to arm new teachers and leaders with the best evidence-based instructional strategies to meet their students' needs.
College Credit
Research for Better Teaching, Inc. is authorized to offer a credit option through Fitchburg State University (FSU) located in Fitchburg, Massachusetts.