September 2022
September topics include:
In our blog post from August 2020 we made the case that Personal Relationship Building, broadly understood, was a key to success with all students, but particularly students who were discouraged and low in their confidence as learners.
In this post, we will give you a few additional points to consider, and focus on specific suggestions, actual activities and structures for carrying out this vital mission for our students. We urge you to take advantage of this resource and share it with colleagues.

Since Roland Barth's comment, twenty years of research have proven him correct. This chapter reviews that research, but more importantly, shares the practical knowledge of how effective leaders build strong Adult Professional Cultures through their daily interactions with others. The first half of the chapter discusses the background and rationale. The second half (starting p.12) provides the details of the actions and moves that build it. We have a significant amount of literature in recent decades describing the elements of a vibrant adult professional culture, that is, what one can see and hear when it is strong. I hope this monograph will make a contribution by focusing on what successful leaders actually do to transform a weak culture into a highly effective one.

Dr. Sheldon (Shelley) Berman has been a teacher, president of a non-profit organization, and superintendent throughout his distinguished career of over 45 years. Dr. Berman is a pioneer in the field of social emotional learning in education.
In this two part interview, A Comprehensive Approach to SEL for Teachers and Leaders, RBT Founder Dr. Jon Saphier interviews Dr. Shelley Berman about his insights into social emotional learning and how educators can start implementing SEL practices that have a lasting impact.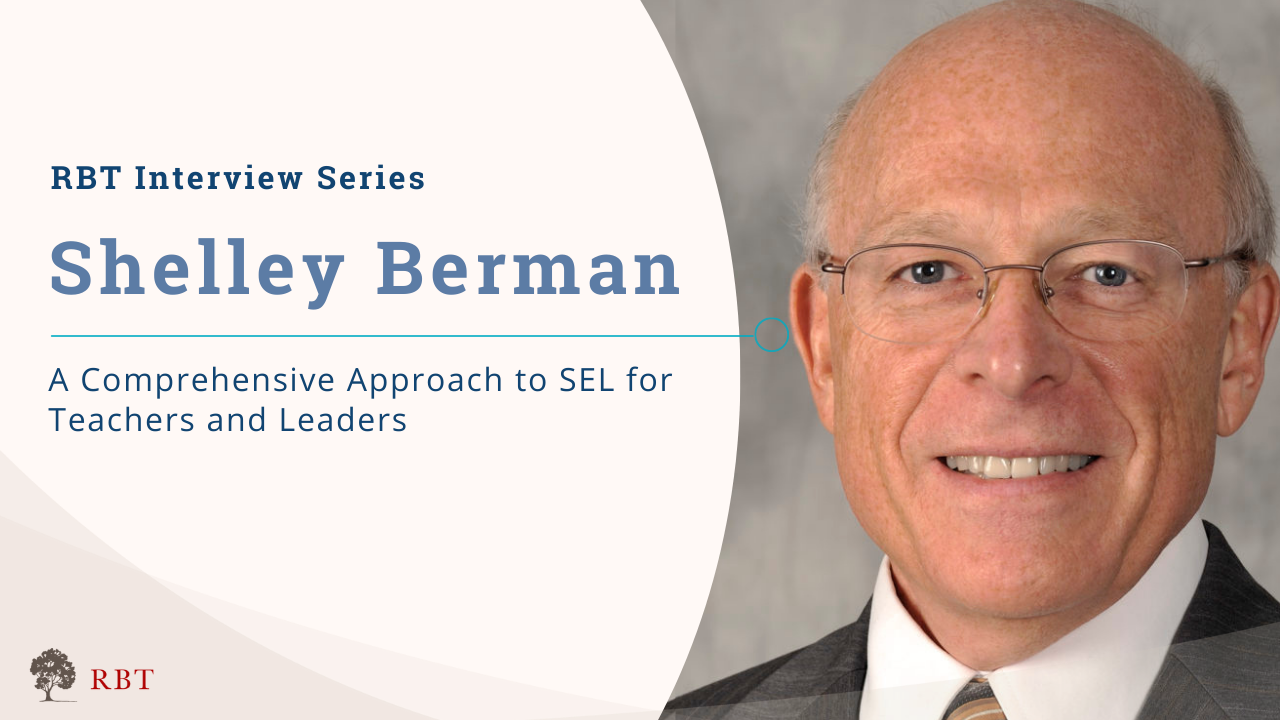 August 2022