About This Course
This is a program for high-level central office leaders who supervise principals both directly and indirectly. The success of how well central office administrators work with principals as well as how they do so with each other largely impacts the implementation of district initiatives. Participants focus deeply on analyzing leadership struggles, designing effective supports, and managing the inherent tension that exists between the district and its schools.
This virtual five-session, eight-hour program led by RBT consultant Pia Durkin will review and analyze complex leadership issues from the lens of both central office and school leaders. Strategies, tools, and frameworks will be shared to help transform the leadership work of others as well as strengthen one's individual practice to have a deeper and wider impact with those they lead.
Session 1: The "How, Where, and Why" of Leadership Struggles (2 hrs.)
We readily cite effective leadership when we "see" it, but often come up short when we need to identify the specific areas where leaders are struggling. Using the Will and Skill Leadership Framework to balance the set of dynamic tensions that leaders face on an ongoing basis, participants will diagnose and design strategies to address the reasons for mediocre leadership performance. Such actions will deepen and expand the leader's tool kit in supporting those they supervise to become more effective with those they lead.
Session 3: Framing, Delivering, and Receiving the Right Feedback (2 hrs.)
Unpacking the elements of feedback makes hearing, understanding, and responding to feedback challenging. Participants will distinguish between different types of feedback, set criteria for constructive feedback, explore how to optimize the use of feedback to change practice, and learn ways to avoid minefields. Guidelines for delivering and receiving difficult feedback to individuals and teams will be discussed within the context of nurturing a positive work environment.
Session 5: Managing Conflict as Leaders (2 hrs.)
Dealing with conflict and toxicity is embedded within every leader's job and is generally part of the change needed to accelerate district and school results. Using a four-stage model to dissect the underlying reasons for conflict, when and how to take it on, resolve issues, and practice effective repair strategies to sustain relationships, leaders will use these tools to balance leadership tensions and help others become more productive. Particular focus areas will include recognizing the higher standards set for leaders when dealing with conflict, approaches that work to keep emotions in check, and the consequences when leaders avoid taking on conflict.
Sessions 2 & 4: Facilitative Sessions (1hr.)
After participating in Framework for Central Office Leaders, I've applied specific strategies in delivering feedback to support building leaders to improve instructional outcomes for students. After a period of incredible stress in our schools, this course re-centered my understanding of how both teaching expertise and principal leadership are "key" to raising student achievement. The sessions helped me become a more reflective practitioner and gave me the tools to be more deliberate about how and when I work with principals to support them in their roles.
"
"
Beatriz Maldonado

Assistant Superintendent of Teaching and Learning, Berwyn South SD100, IL
Goals
This course provides a framework for central office leaders to effectively support struggling principals and colleagues to better serve those they lead.
How can we recognize, analyze, and fill leadership gaps?
How can we give high-impact feedback that makes a difference in practice?
How can we ensure excellence and equity in decision-making and supervision?
How do we build results-focused teams, spot concerns, and fix them to maximize progress?
How can we manage conflict and toxicity to increase our own productivity and that of others?
Dr. Durkin challenged me to rethink and calibrate my role. All too often we are pulled in so many directions, we lose focus on where we can have the greatest impact on students. Helping to improve building leaders makes that work happen! Dr. Durkin provides proven and tangible examples and an array of tools to support high-impact teams, manage conflict, and drive instructional leadership - all of which have led me closer to improving student outcomes.
"
"
Ryan Powers

Assistant Superintendent, Bridgewater-Raynham Regional School District, MA
Course Format
This is a five-session, eight-hour virtual program .
Sessions 1, 3, 5 will be two-hours in length and include the delivery of content, frameworks, and tools to be adapted and used by participants in the workplace.
Facilitative Sessions 2 and 4 will be one-hour in length between content sessions for participants to share how they are applying the content and tools in context and discuss what is working, what they are doing differently, doing more of, less of, etc.
Resources
The Superintendent's Work with Principals: Improving Instruction and Achieving Results
The Superintendent's Work with Principals: Improving Instruction and Achieving Results balances the expansive work of the school superintendent with prioritizing the most important leverage points to increase student achievement. This book presents candid, realistic, and valuable "go-to" resources for dealing with the range of responsibilities that comprise the work of high-level leaders.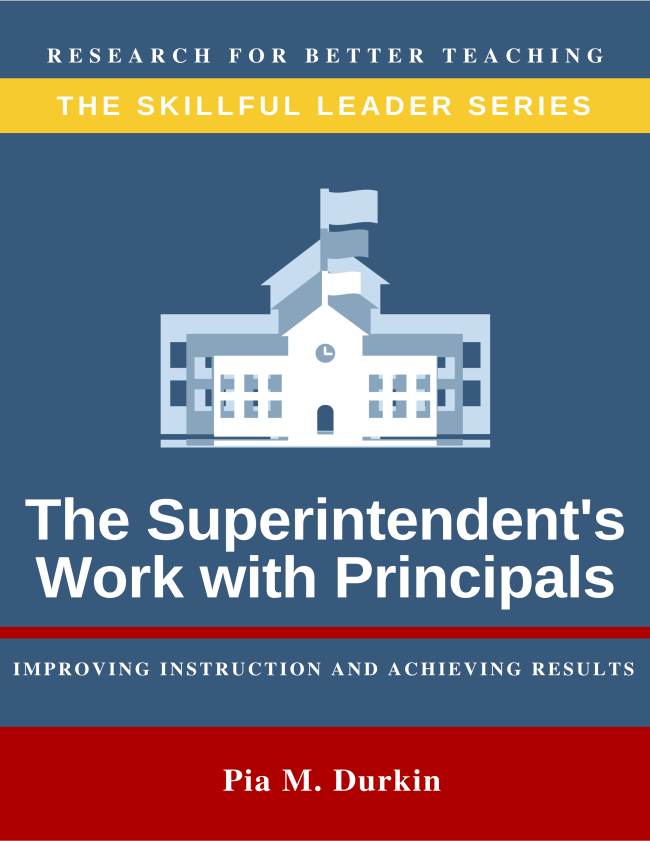 Course Instructor: Pia Durkin, Ph.D
For the past 40 years, Dr. Pia Durkin has served as an educator in urban school districts in New York, Rhode Island, and Massachusetts making a significant impact on the lives of children and families, and on those she has coached and supervised toward stronger performance.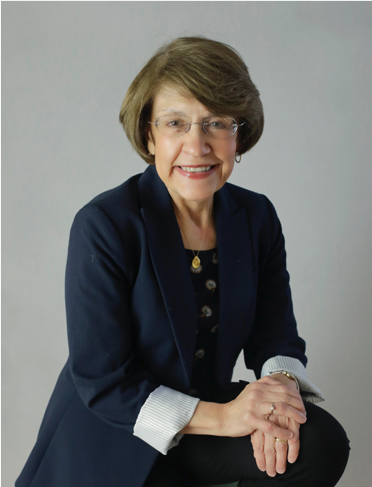 Course Information
Groups of 25 or more: Submit a Service Request to discuss how this course could benefit educators in your school or district.
Individuals or less than 25: Fill out our Open Enrollment Interest Form to be notified of the next open enrollment opportunity.