About This Course
This is a course for:
Teachers
Teacher Leaders
Instructional Coaches
Administrators
Nothing is more complex, challenging, or important than assuring high levels of learning for each and every student. And no single factor has a greater impact on student learning than skillful teaching. This is RBT's cornerstone program for building teachers' capacity – the knowledge and skills as well as the courage and conviction – to promote students' motivation, learning, and increased achievement. It is based on the belief that teaching is a process of decision-making; and that skillful teachers never stop learning through experimentation, data analysis, study, and collegial sharing about what works best for their students. The reflective dialogue is consistently rated by our clients as an invaluable asset for building common and coherent language among their educators.
This course was one of the most effective and influential courses I've ever taken! I learned so much throughout this course, and I feel like my teaching has improved, my planning has improved, and even my attitude towards teaching has improved!
"
"
Goals
While providing an overview to a comprehensive model of the knowledge base on teaching, participants will study, apply, and reflect on practical ways to:
Examine powerful beliefs and expectations that influence students' motivation to learn
Support students in developing a growth mindset
Design lessons that focus students on what learning is most important (objective) and what success looks like (criteria for success)
Apply research-based instructional strategies
Collect, analyze, and use formative assessment data to inform timely decisions about what happens next for students' learning
Course Format
RBT offers this course in a variety of formats:
Virtual: Virtual course schedules are designed to balance virtual synchronous and asynchronous learning and reflection with out-of-class application.
In-Person: In-person sessions are held at the sponsoring district or at a central location for our open enrollment courses. Typically, these are 6 full-day sessions.
Hybrid: A mix of in-person and virtual meetings
Contact us to discuss the format that would best meet the needs of your group.
Course readings draw upon the course text, The Skillful Teacher, and current professional articles. Course assignments strengthen participants' capacities in the areas of planning, teaching, and reflecting. Participants are expected to come prepared to each session having completed course readings and assignments and ready to engage in critical thinking and dialogue with fellow educators.
Videos
About Studying Skillful Teaching
Participants share their experience with the SST course.
Jon Saphier: Introduction to the Knowledge Base I: Repertoire and Matching
In this video, Dr. Saphier explains the reasons the Skillful Teacher triangle is set up as it is. He also explains the nature of professional knowledge as Areas of Performance, Repertoire, and Matching using Attention as an example.
Jon Saphier: Introduction to the Knowledge Base II: The Complexity of Teaching
In this video, Dr. Saphier explains the complexity of teaching by illustrating all the teaching skills that have to happen simultaneously to ensure student learning. Dr. Saphier shows that all of the areas of performance are active simultaneously, with some more easily seen than others.
Resources
Teaching Impact
For over 40 years RBT has delivered professional development to teachers across the country as well as internationally. We have collected and reviewed evidence to show the positive impact of this work on teacher practice and student results from our teaching courses.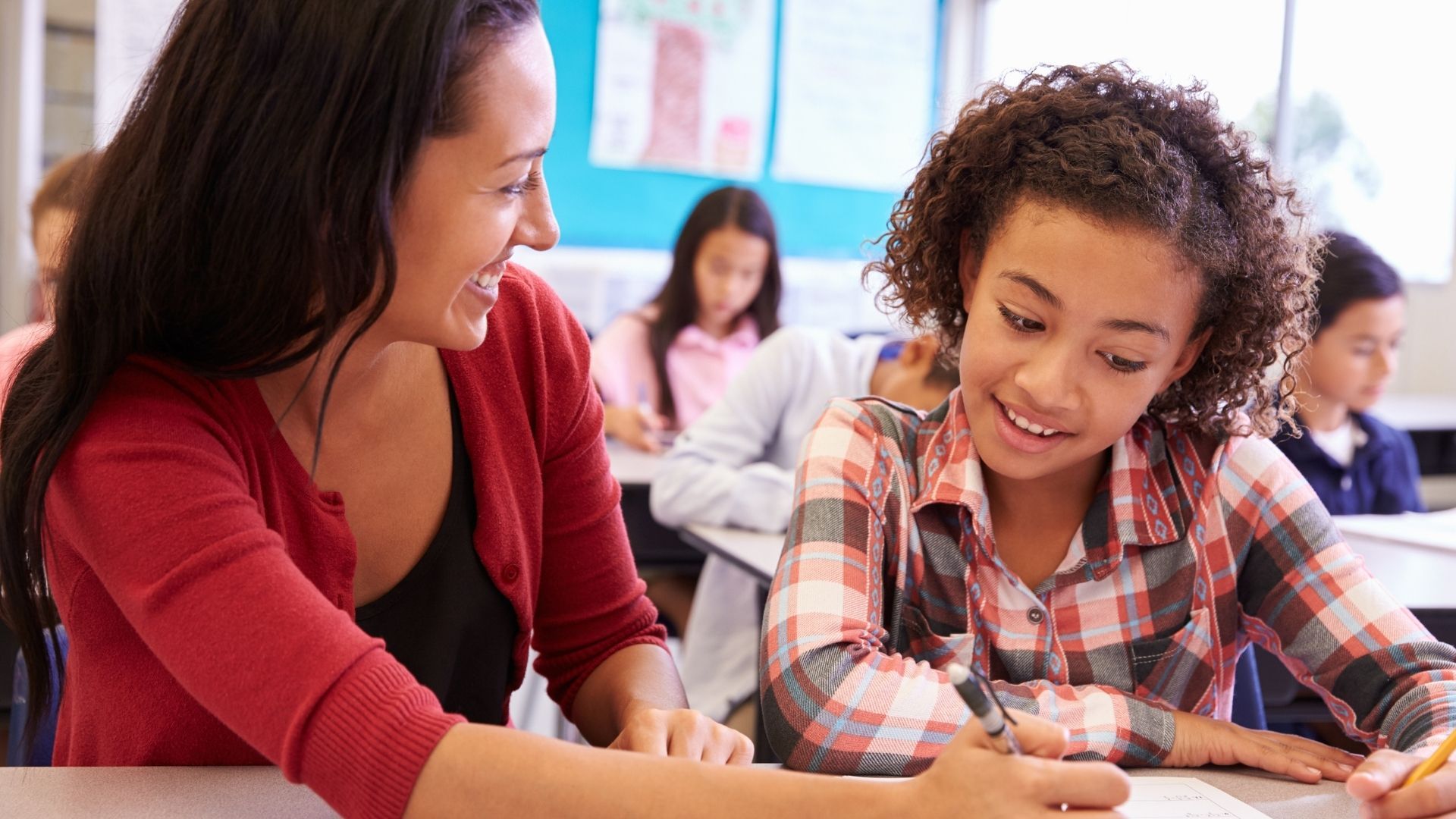 Participant Feedback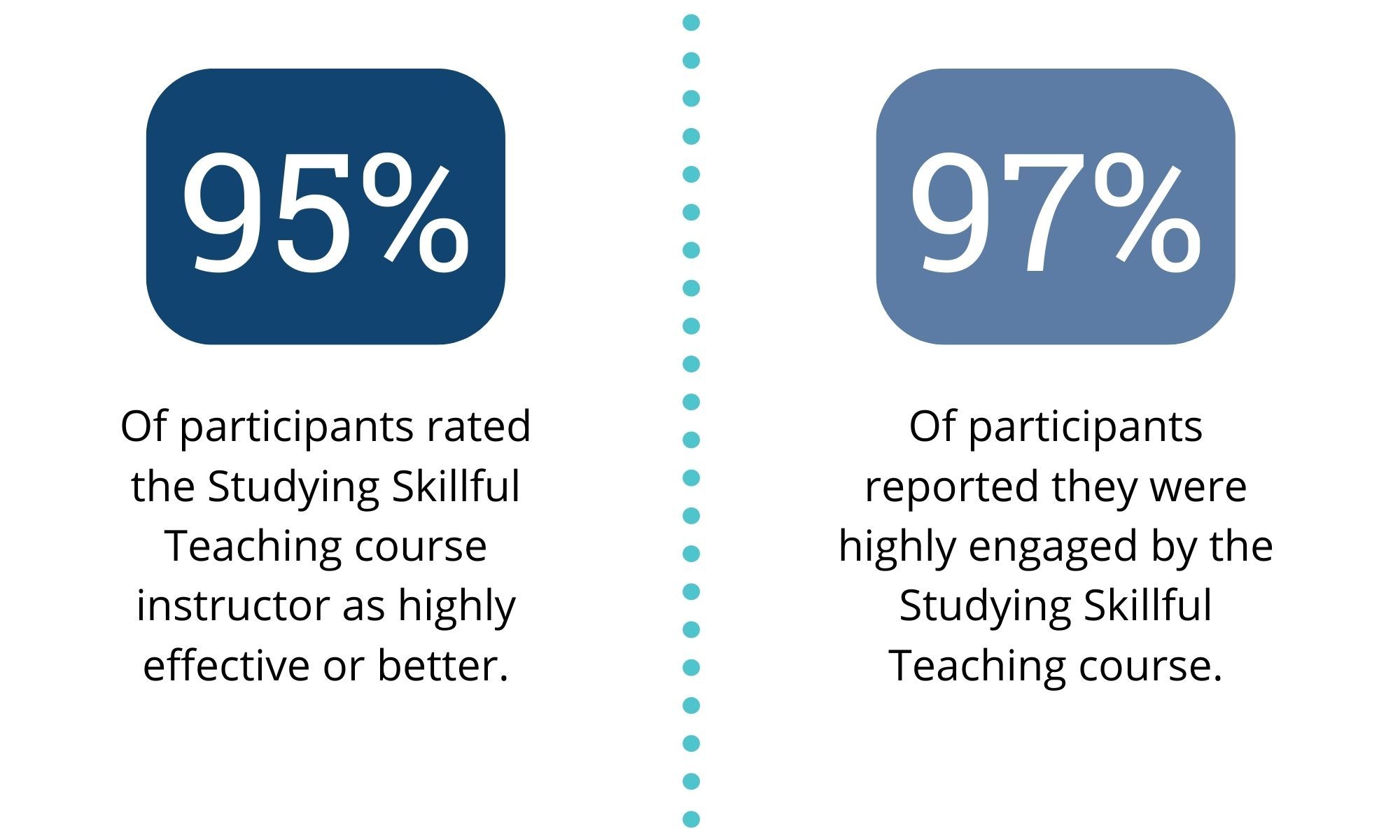 This course offered practical, immediately useful application to my teaching. Even more, it had an impact on my decision making and an impact on my students' learning. Perfect balance of pedagogy and field work, many opportunities to collaborate with others and transformative change through field work and reflection. I honestly would not change a thing about this course. It's one of the most impactful courses I have taken in the last 20 years.
"
"
Course Information
Groups of 25 or more: Submit a Service Request to discuss how this course could benefit educators in your school or district.
Individuals or less than 25: Fill out our Open Enrollment Interest Form to be notified of the next open enrollment opportunity.
Credits:
Participants completing all program requirements can optionally receive three graduate or undergraduate credits through Fitchburg State University for an additional fee paid directly to FSU. Learn More