About This Course
This program is for women who are both current and aspiring district/school leaders. Although leadership is a prevalent topic in research journals and in the general workplace, specific relevance for women leaders is often under-represented. This course will embrace the responsibility to learn, re-learn, and unlearn habits and empower women leaders to frame and act on new ways to address known problems that are holding us back. Teachers who may be interested in participating must hold some type of leadership role (team-leader, mentor/coach, etc.) or be responsible for administrative duties that involve leading others.
This virtual (5-session) led by consultant Pia Durkin will balance the delivery of current thinking in the field and the discussion of real-life scenarios with deep participant engagement to form both a support and challenge network.
By using a repertoire of practical supports and strategies to support women "where they are" and affirm the direction "where they want to go," this course will respond to such concerns as:
Have you been relegated to a role you do well, but have not yet aspired to a position that encompasses more?
Have you received credible feedback to advance your career?
Do you often need to navigate to get "airtime" at meetings?
Are you the "go to" person when a problem comes up?
Have you watched others with less experience be considered for positions higher than yours?
Have you been dissuaded or not supported in seeking a higher position?
This virtual offering will cover the following topics over five sessions:
Women Leaders: Courage First for Ourselves: We will recognize and analyze the barriers we face in the workplace and how we can muster the will and skill to overcome them. The issues confronting women will be discussed: showing vulnerability, submitting to likability, imposter syndrome thinking, and the prevalence of microaggressions in the workplace. Participants will select aspects of daring leadership that can mitigate these issues and consider those habits that continue to hold us back and are not empowering ourselves to become better at what we do. Both organizational and individual strategies for curtailing indignities at work will be unpacked along with self-checking "warning lights" to develop a sense of agency and purpose as women leaders.
Sharing the Journey: The Need for Feedback: Unpacking how vulnerability and anxiety intersect with the change process (in ourselves and others) will lay the foundation for understanding different types of feedback. Cultural and organizational factors within a district/school that may be impacting how feedback is shared and delivered will be analyzed. Particular attention will be paid to situations when there is little to no feedback, when feedback is unfair or hard to hear, or when feedback simply lacks value and does not help one improve.
Courage with Others: Delivering Feedback: How to best to frame difficult feedback and deal with the tensions that may emerge will be the focus of this session, including preparing for certain triggers when hearing less-than-positive feedback. Clear, helpful, and accountable feedback will be reviewed to set the standard for high-impact effective feedback. Targeting the leadership skills that that can be enhanced to improve the quality of feedback will be stressed.
Courage with Others: Managing Change and Conflict: Dissecting the "culture cracks" that commonly occur within districts/schools while leading others to stronger performance have a profound impact on leading change. These include back channeling, favoritism, the invisible army, nostalgia, and perfectionism. Using a four-step model of leading through conflict, participants will develop a deeper understanding of the reasons for conflict and how fear, avoidance, and emotional reactivity may play a part in why women are judged more harshly when these struggles occur.
Courage on the Frontline: The final session will discuss how to spot concerns within teams and help members adjust efforts to maximize progress. The connections between emotional intelligence, resilience, and grit and how they impact our reserves to build productive relationships and lead through difficult times will be clarified. Highlighting both individual and organizational goals, participants will share how the tools, strategies, and practices discussed within the course can be used to empower them to lead differently, with courage and grace, in the future.
This course has given me the confidence to handle more difficult situations, and I am already seeing an increase in my willingness to take on these conversations.
"
"
| | |
| --- | --- |
| | Women Leaders Program Participant |
Goals
Using the book, The Superintendent's Work with Principals: Improving Instruction and Achieving Results (Durkin, 2020), current research on women's leadership, and the foundational work of major voices in the field (Brené Brown, Jessica Nordell, Sophie Williams, etc.) participants will:
recognize, acknowledge, and analyze barriers/struggles women face in the workplace and how to muster the will and skill to overcome them
frame changes in mindset, practices, and habits to target one's full potential
plan strategies and use effective techniques/tools to empower ourselves as courageous leaders in an array of circumstances
engage within a network of supportive women leaders who will challenge assumptions and validate each other's progress toward becoming more daring leaders
consider multiple pathways for attaining higher-level leadership positions
This course was amazing! The specific language used, clear examples and strategies provided are relevant and actionable.
"
"
Course Format
This virtual (5 session) led by consultant Pia Durkin will balance the delivery of current thinking in the field and the discussion of real-life scenarios with deep participant engagement to form both a support and challenge network.
Resources
Course Instructor: Pia Durkin, Ph.D
For the past 40 years, Dr. Pia Durkin has served as an educator in urban school districts in New York, Rhode Island, and Massachusetts making a significant impact on the lives of children and families, and on those she has coached and supervised toward stronger performance.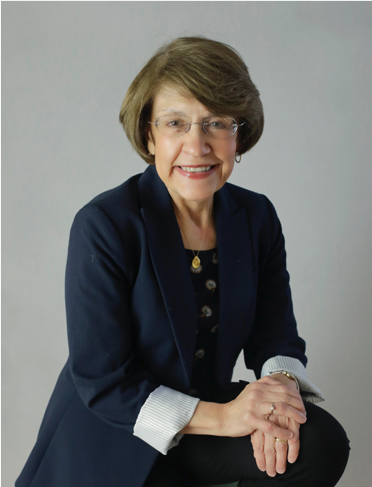 Course Information
Groups of 25 or more: Submit a Service Request to discuss how this course could benefit educators in your school or district.
Individuals or less than 25: Fill out our Open Enrollment Interest Form to be notified of the next open enrollment opportunity.