When educators trust their leaders and each other, academic achievement rises.
"
"
Jon Saphier

Founder and CEO of RBT
The Impact of a Leader
RBT works with administrators to build their skills to more deeply understood instruction and become expert in a variety of tasks and skills to ensure the constant improvement of teaching. Participants in our leadership programs consistently report their positive impact on their ability to work as a team to improve student learning. These leadership programs include:
Participant Outcomes and Feedback
Participants in our Leadership Programs report significant impact in their practice.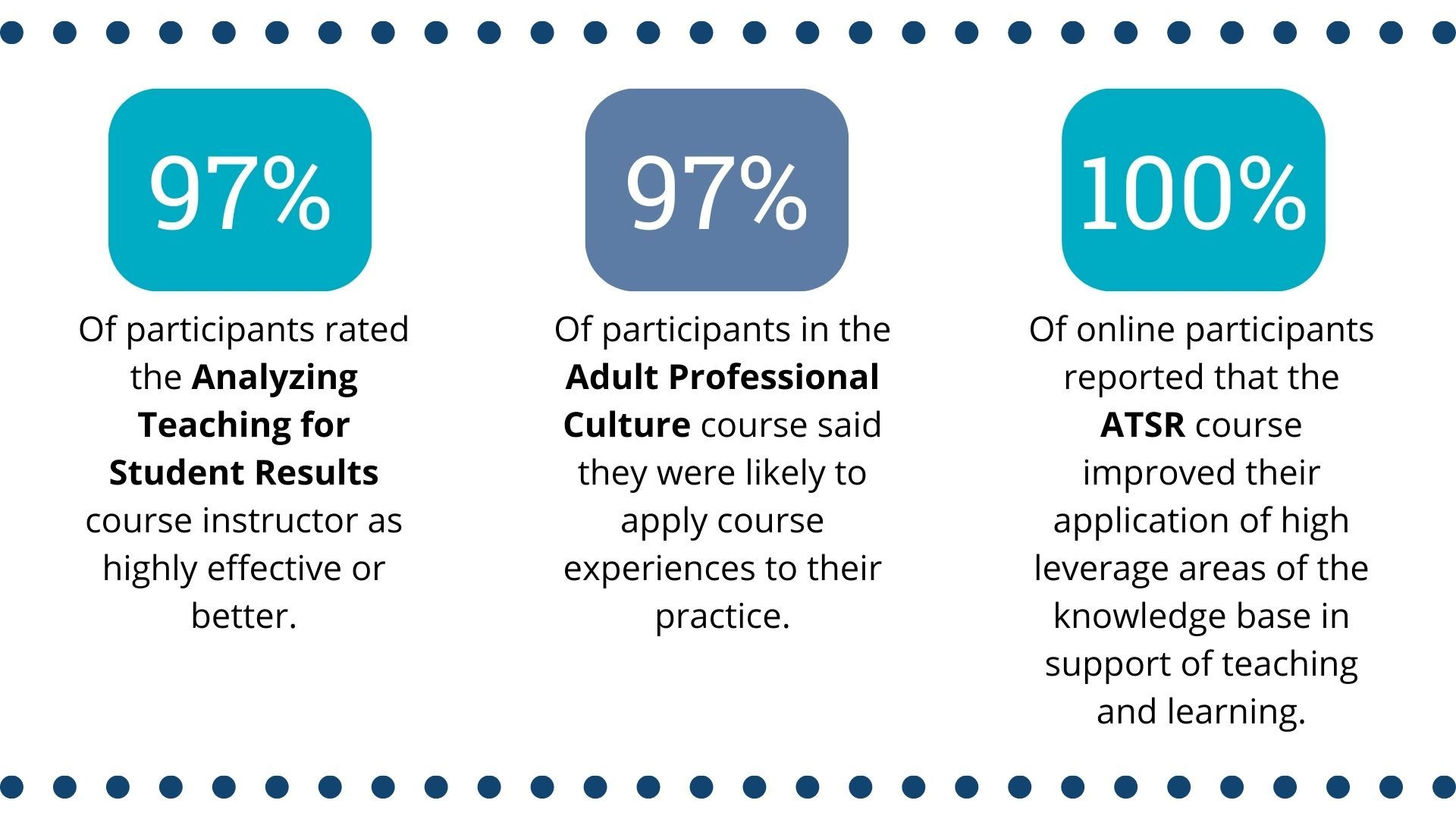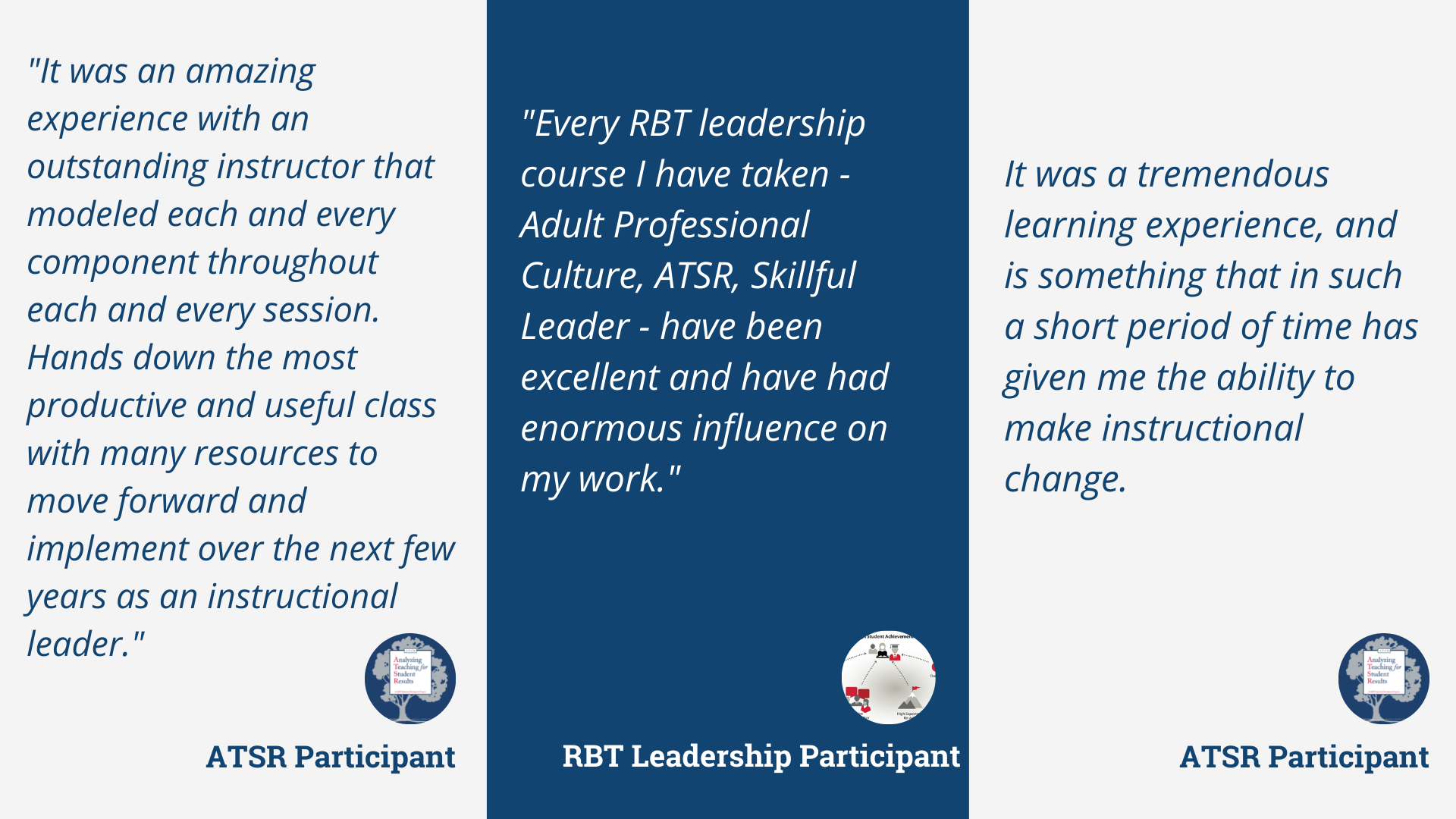 View all our case studies from schools and districts across the country showing that students and the entire school community benefit from RBT programs.
RBT's Analyzing Teaching For Student Results (ATSR)
The ATSR course helps teacher supervisors create a common language for talking and thinking about teaching throughout their school communities, and provides them with the tools to:
See More
Analyze with Insight
Communicate Better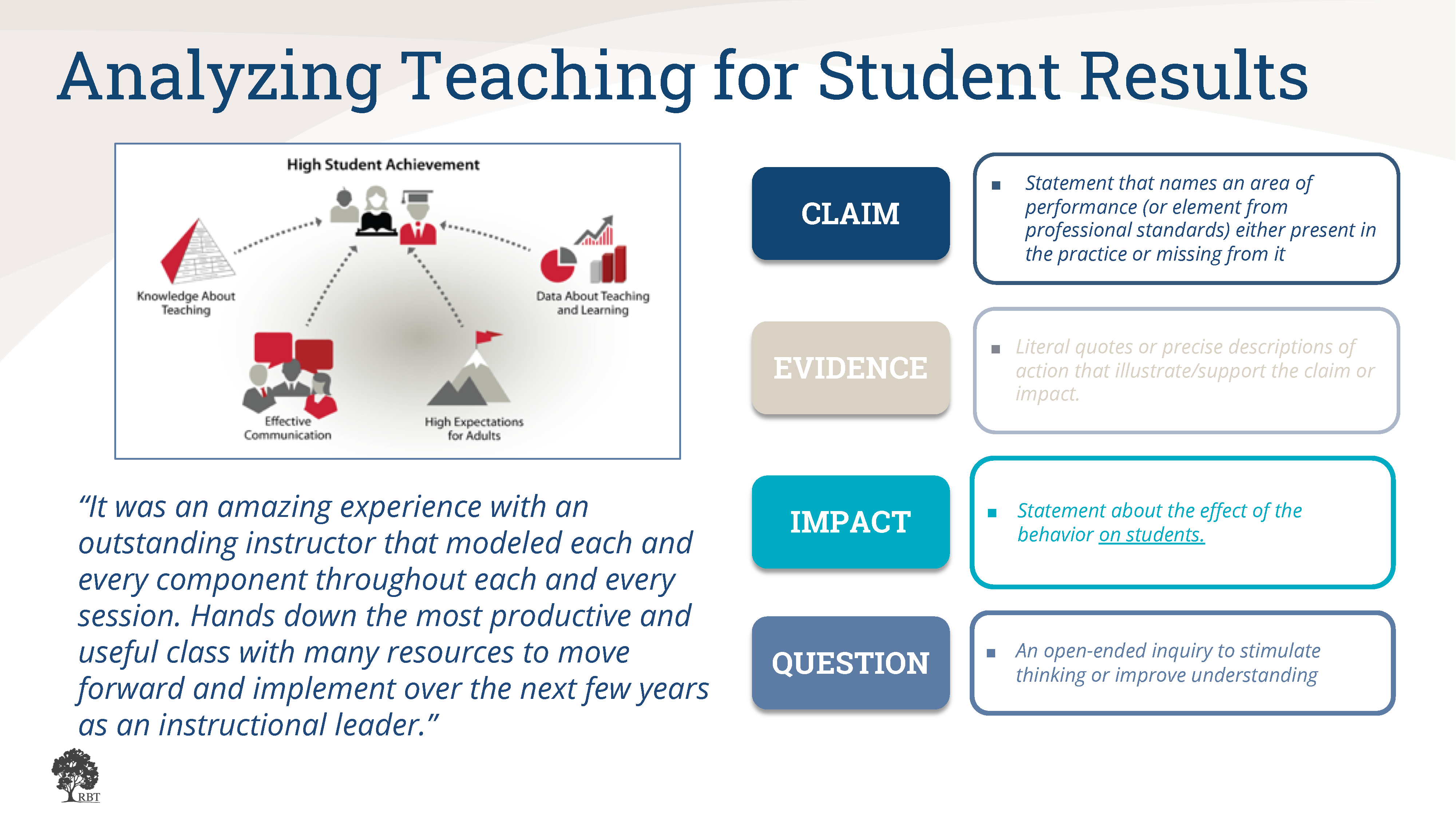 The Analyzing Teaching for Student Results course improved my skills as a school leader. I have worked in urban public schools for 30; 15 as a teacher and 15 as an administrator. This course sharpened my skills and added many new tools to my toolbox. The course's laser focus on student learning outcomes as the primary lens by which to view teacher evaluation is a long-overdue framework
"
"
Building a Strong Adult Professional Culture: The Essential Ingredient for School Improvement (APC)
How do you build trust?
Trust is the foundation of everything we will do to strengthen culture and without it nothing much will happen. But once it is established, that trust translates over time into trust of one's colleagues.
How do successful leaders build that?
Trust that what?
What do they do in everyday behavior that results in it?
We delve into these questions in considerable detail and give participants tools to self-assess and take action.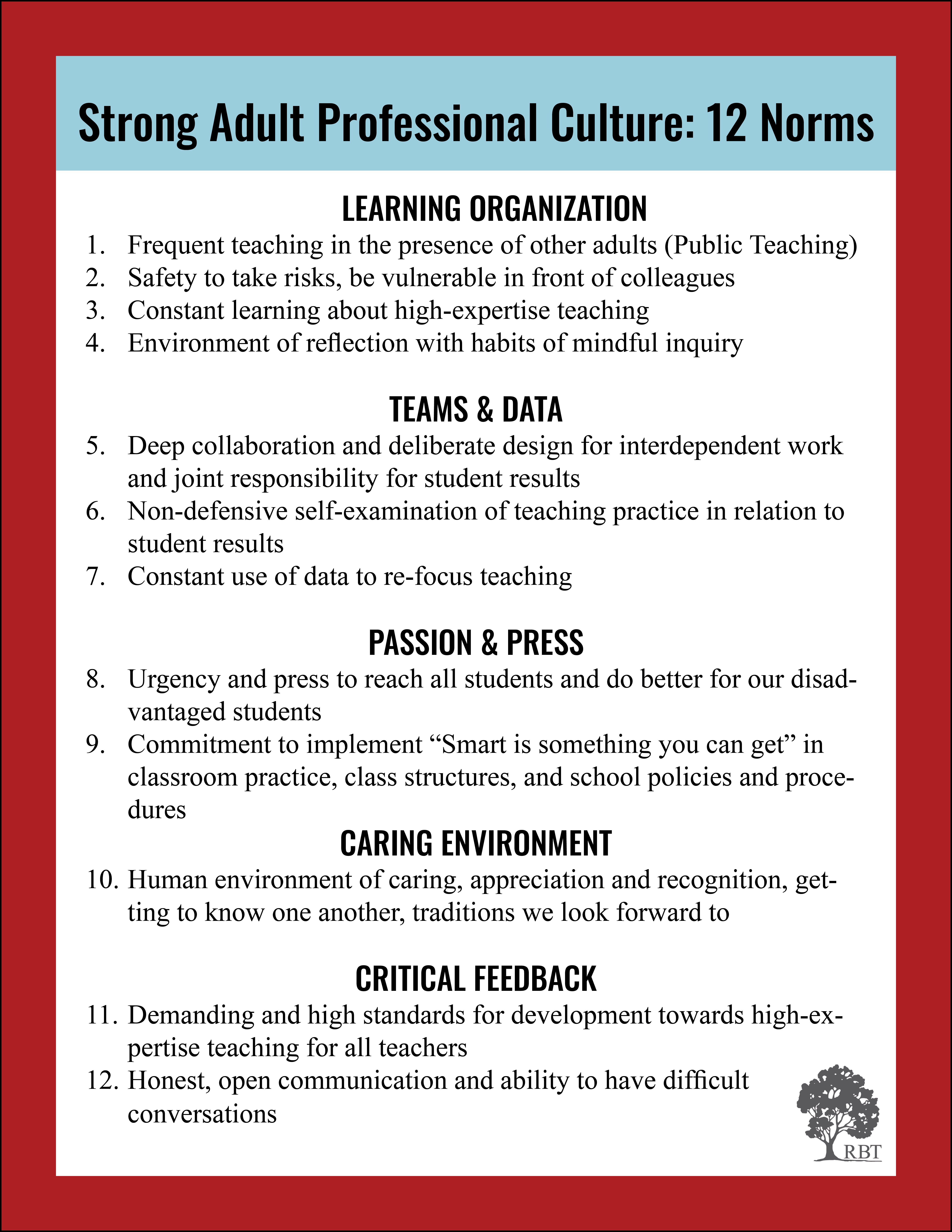 The Adult Professional Culture course, along with the Studying Skillful Teaching course that I took with Deb and Mary Ann, is unquestionably among the best professional learning I have experienced. They are exceptional teachers, leaders, encouragers, and listeners, and they model what they teach (5 point advocacy in action!). I sincerely consider it a privilege and a gift to have learned from them and will take every opportunity to continue to take courses with them.
"
"
The Skillful Leader: Taking Action to Improve Ineffective Instruction
One of the most challenging aspects of teacher evaluation systems is how to improve the quality of instruction by underperforming teachers
In this practical program, participants will learn to identify and assist individuals whose current instruction is not positively impacting student growth and outcomes.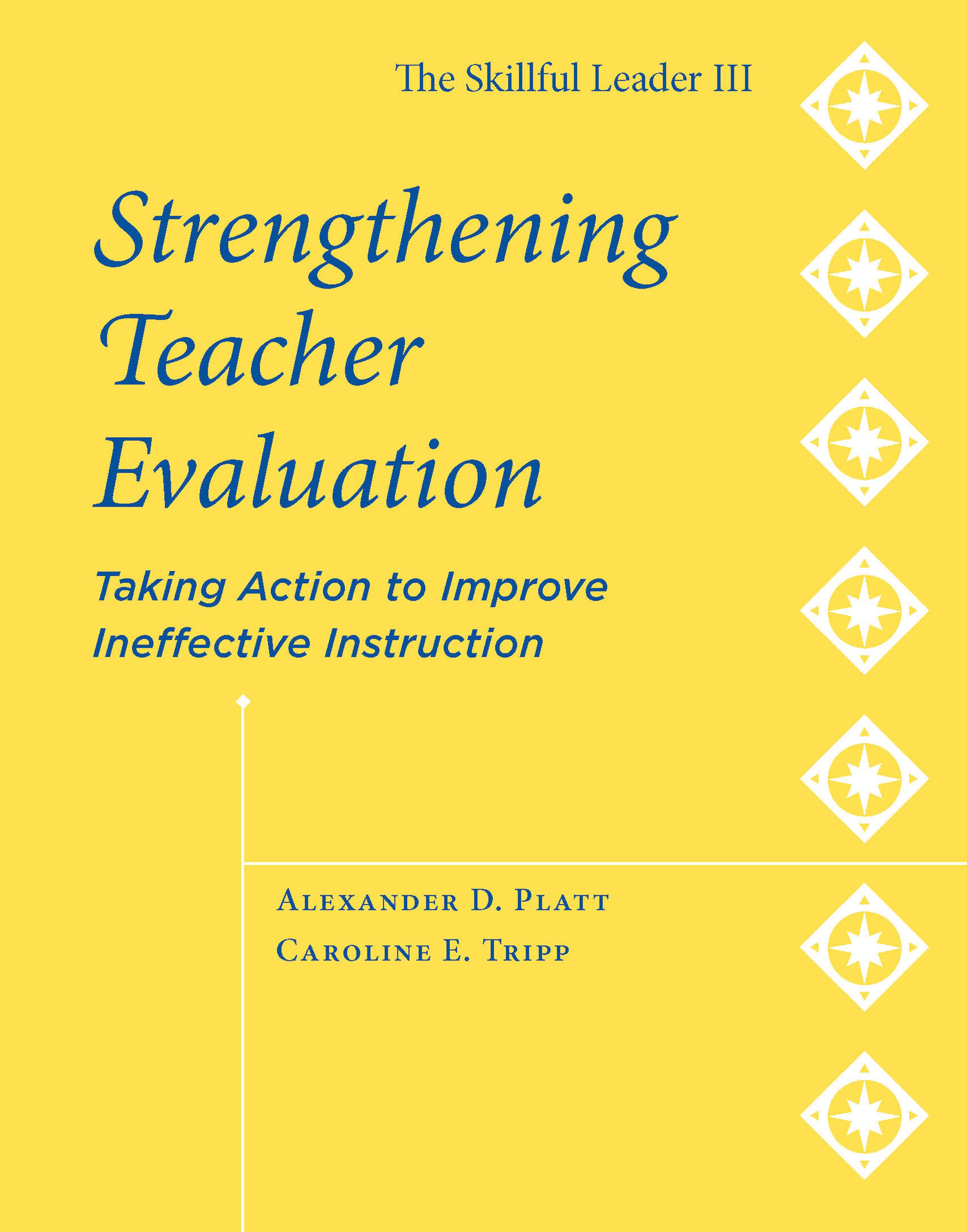 A Framework for Central Office Leaders: How to Change Leadership Practice and Improve the Work of Struggling Principals and Colleagues (FCOL)
Central Office Leaders are tasked with supporting the instructional leadership across the district, but it can often be a challenge to find the time to focus on developing the skills to support those they supervise. This course provides strategies, tools, and frameworks to help transform the leadership work of others as well as strengthen one's individual practice to have a deeper and wider impact with those they lead.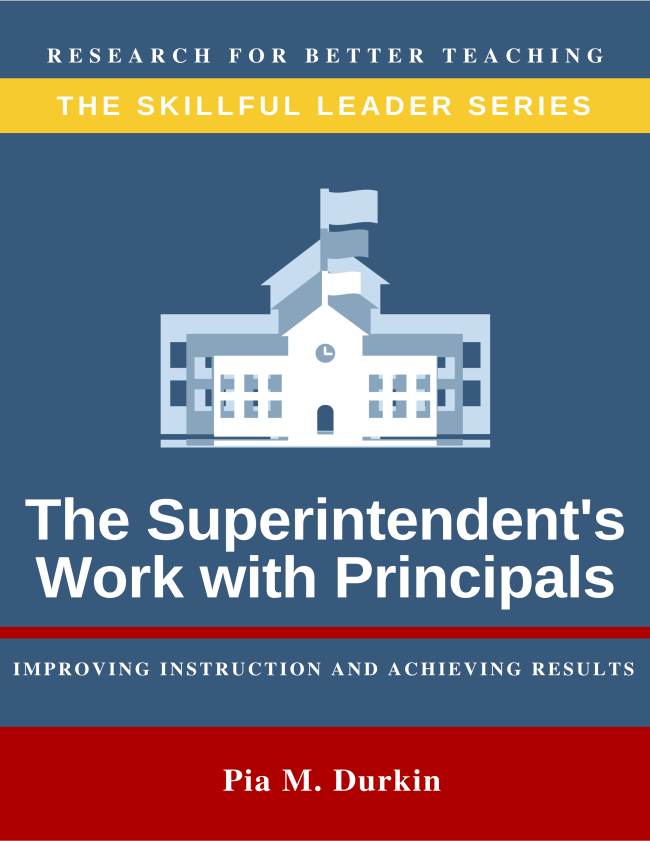 As a result of this practice I now have tools and resources to refer to when working with adults in my system.
"
"