About
---
District Overview
One of 22 urban school districts in Massachusetts
Enrolled over 7000 students in 11 schools during 2015-16 school year
Student population grew by 30% from 1995- 2015 with half of that growth over the last five school years
Percentage of students of color more than doubled from 1995-2015 with most of the growth occurring among Latino students
Percentage of low-income students in Revere schools almost doubled from 1995-2015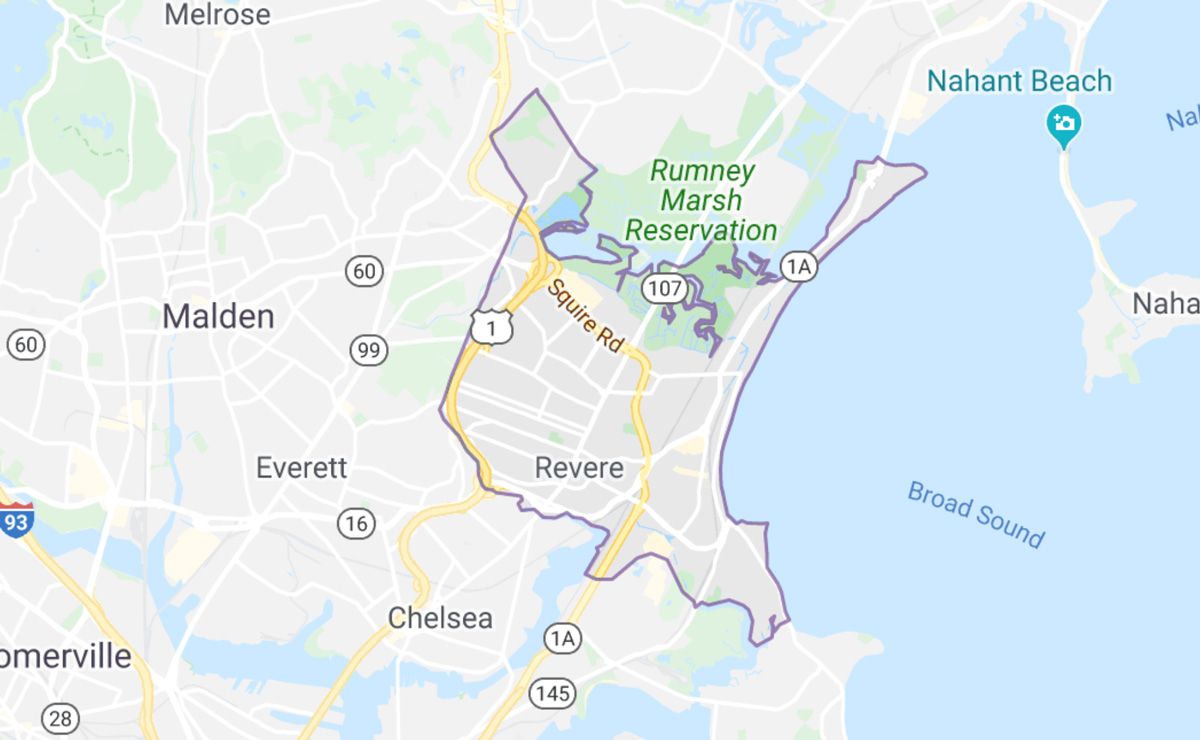 RBT Services
---
RBT's Courses Part of Teacher and Administrator Contracts
Studying Skillful Teaching (RBT Teaching Course) first offered in 1994. Now, all teachers required to complete the course in 3 years
Administrator course began in 1996. Currently, all district and school administrators required to completed Analyzing Teaching for Student Results (RBT administrator course) in first year
Monthly seminar conducted for district administrators to strengthen leadership, improve professional culture, and promote systemic changes (originally led by RBT staff in 1996, but now self-managed by district leaders)
Beginning in 2010, RBT staff advised and assisted in establishment of more collaborative district-wide leadership and decision-making structure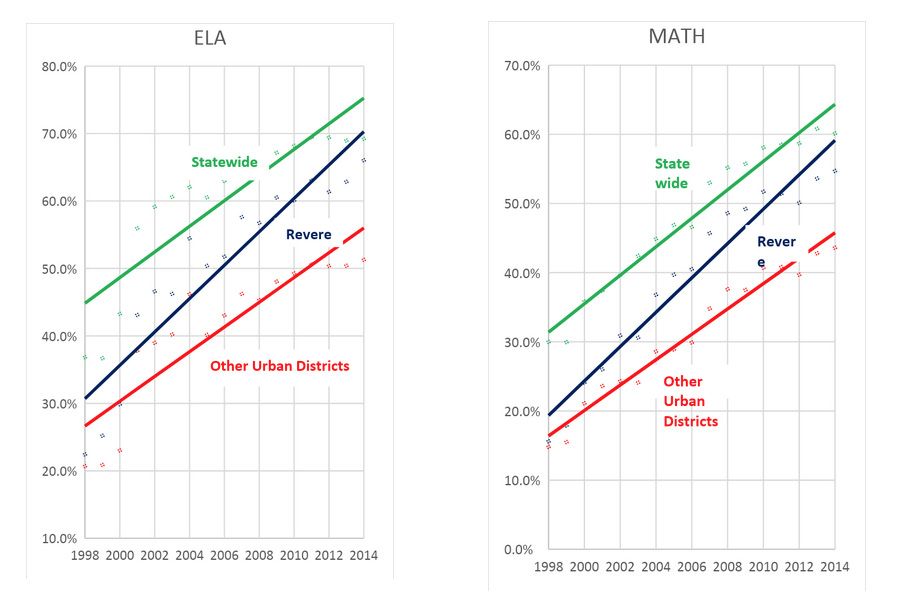 Lots of factors went into having all schools in the district being Level 2 or better: having a common goal; having consistency among administrators and teachers; focusing on students and learning objectives; having mastery objectives and criteria for success. These were the same principles that were taught in RBT courses.
"
"
| | |
| --- | --- |
| | Revere Assistant Principal |
RBT's Impact
---
Improving Proficiency Rates in Revere Schools
First urban district in Massachusetts will all schools in top two accountability categories
Substantially reduced achievement gap with state by improving proficiency rate of students in ELA & Math during a time when the students of color population doubled
Substantially reduced achievement gap between students of color & white students in ELA & Math
Most administrators continued to use RBT course materials in coaching or supervising teachers
Most teachers adopted (1) common language & concepts about teaching that fostered communications, (2) effective classroom management & student engagement strategies, and (3) proven instructional strategies to expand their teaching repertoire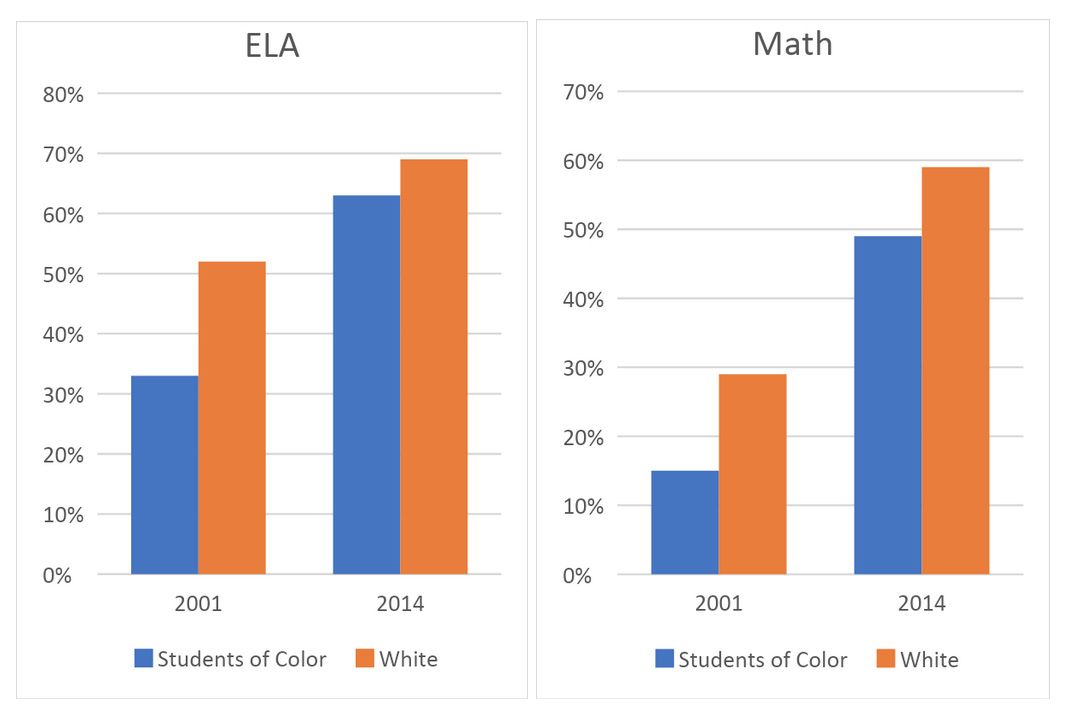 When teachers take the RBT training, you see differences in teaching. Teachers reflect more and have a different attitude about their students. They have better routines. They approach assessment differently. By doing all of this, teachers push students to the next level of learning
"
"
Going to Scale with Robust Student Talk
How did Revere make MSTV work for them? They implemented a well-planned process that resulted in school-wide faculty learning. The plan combined teacher leadership with administrative facilitation and support. It is a model any school can implement IF there exists stable leadership with the correct insights, and the capacity to identify teacher leaders who model constant learning and willingness to influence their peers.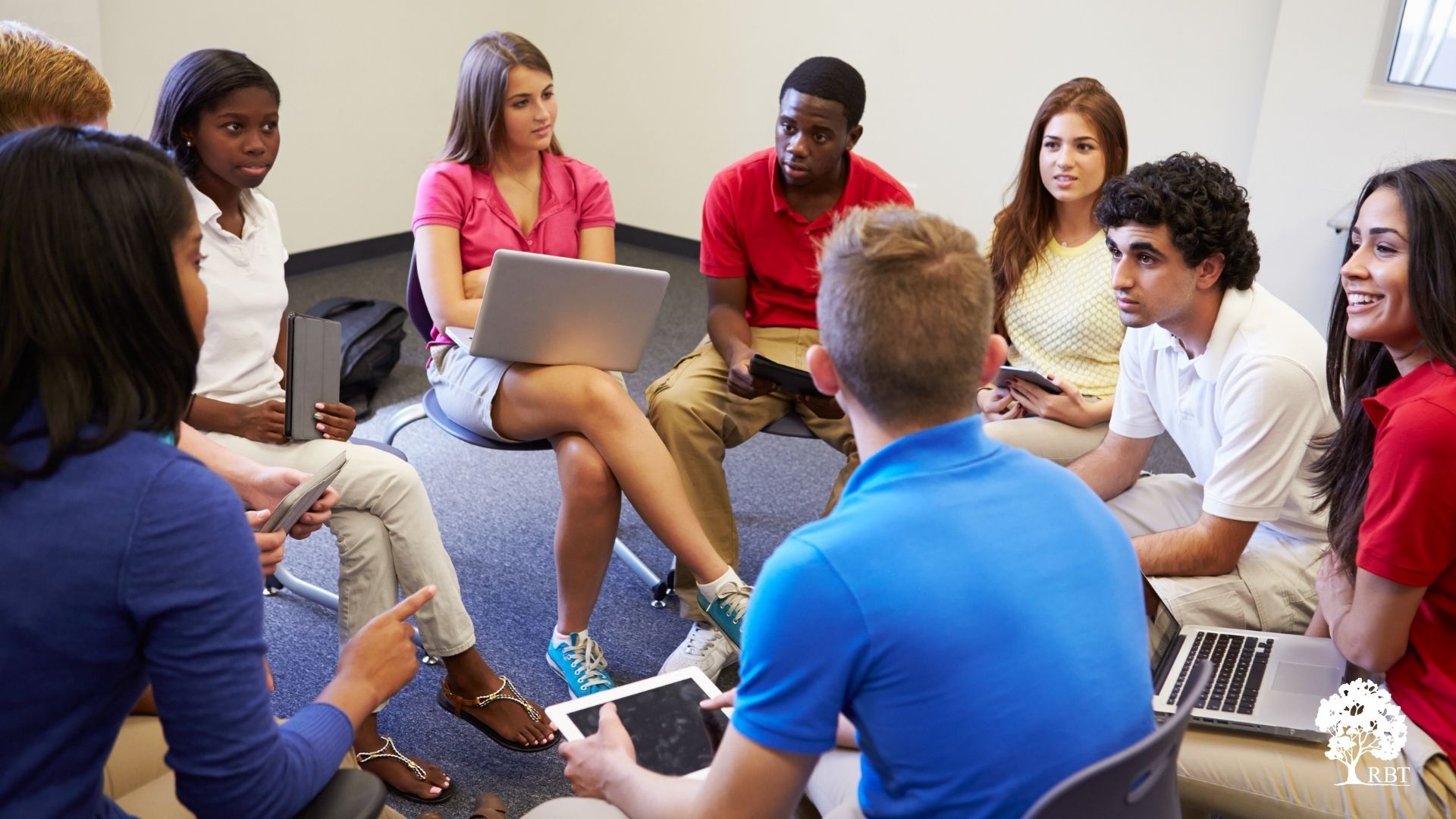 Key Information
---
First urban district in Massachusetts will all schools in top two accountability categories
Substantially reduced achievement gap with state by improving proficiency rate of students in ELA & Math during a time when the students of color population doubled
Substantially reduced achievement gap between students of color & white students in ELA & Math
Most administrators continued to use RBT course materials in coaching or supervising teachers
Most teachers adopted (1) common language & concepts about teaching that fostered communications, (2) effective classroom management & student engagement strategies, and (3) proven instructional strategies to expand their teaching repertoire