Personal Relationship Building
September 15th, 2022
---
In our blog post from August 2020 we made the case that Personal Relationship Building, broadly understood, was a key to success with all students, but particularly students who were discouraged and low in their confidence as learners.
In this post, we will give you a few additional points to consider, and focus on specific suggestions, actual activities and structures for carrying out this vital mission for our students. We urge you to take advantage of this resource and share it with colleagues.
The quality of relationships between teachers and students is a deep and constant backdrop to all that is transpiring in classrooms.
"
"
| | |
| --- | --- |
| | The Skillful Teacher, 2018 |
A few important points to consider about Personal Relationship Building (PRB)
Culturally Relevant Teaching is based on knowing our students deeply, getting to know the funds of knowledge they bring with them to school from their family life, their culture, their everyday experiences in their neighborhoods. (Ladson Billings, 2021)
Only then can we incorporate into lessons connections to students' lived experience that are meaningful and shows respect.
Don't let the old canard "Don't smile until Christmas" interfere with the warmth that needs to accompany rigor and press.
"
"
PRB is also the foundation of high expectations teaching (Saphier, 2017). This is where we find the delicate balance between warmth and high standards - showing students that we care about them, but we won't settle for anything less than rigor. In 1975, Judith Kleinfeld came up with the term "warm-demander," and it is still the perfect description for what we should all strive to be when building relationships with students. Don't let the old canard "Don't smile until Christmas" interfere with the warmth that needs to accompany rigor and press.
As school resumes after the shutdowns of the Covid era, always high on the agenda but now more urgent, is to have a plan to establish PRB with each and every student. Such a plan has on- going elements and repetitive events (like one-on-one conversations). It does not replace learning; it enables learning. So we need a repertoire of ways to do it and the stamina to keep at it.
We all have ways we already know for building PRB. Now we need a bigger repertoire and more tenacity in paying attention to growing it. It's money in the bank, and we can make withdrawals all year if we build up a robust account at the beginning.
The areas that students reported had the biggest impact on developing relationships were:
Acknowledging
Communicating value
Respecting students
Demonstrating fairness
Exhibiting realness
Being open to humor and having fun
Building students' interests into learning experiences
Culturally relevant instruction
How are you building these into your practice as you start the school year?
Check out The Skillful Teacher Chapter 15 on Personal Relationship Building as well as the chapters on Management for more ideas, and share something from your repertoire for building relationships on Twitter - @TeachRBT, #PRB.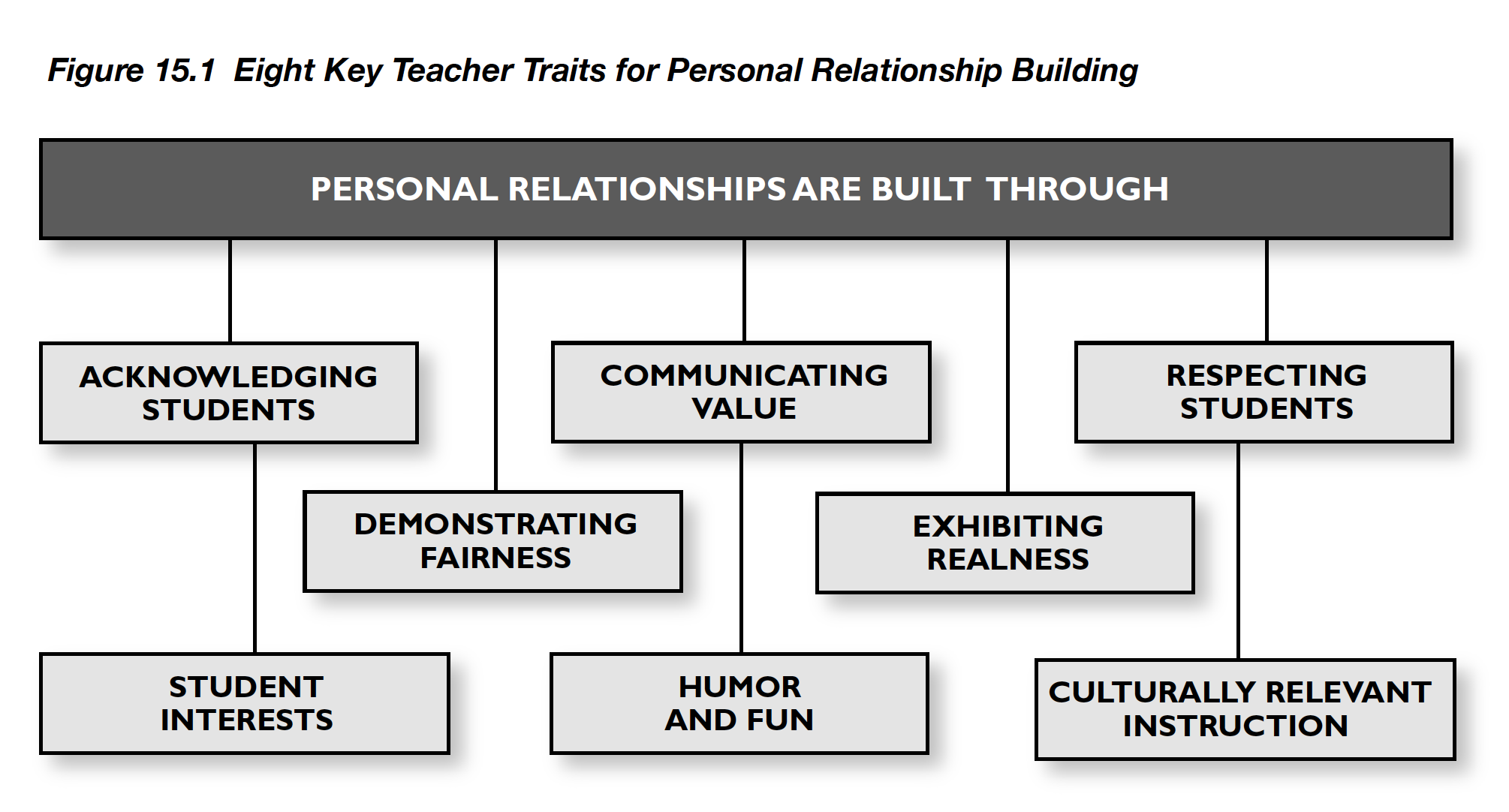 PRB Activities
Use this collection of activities and suggestions to help you build your Personal Relationship Building repertoires, and be sure to connect with your colleagues to share this resource as well as learn what has worked best for them.