Interview - Annie Ward
Assistant Superintendent Annie Ward and her colleagues in Mamaroneck, NY have significantly reduced the number of students reading below proficiency with a combination of teacher skills, principal action, and central office structural support. These are gains that have endured even through the pandemic. The key is finding books for each reader to enthrall, delight, and engage.
Watch Jon Saphier's interview with Annie Ward as they explore the specific steps to take to provide students with access, choice and time in order to increase their reading volume and ultimately, their reading success.
By Susan B. Newman and Donna Celano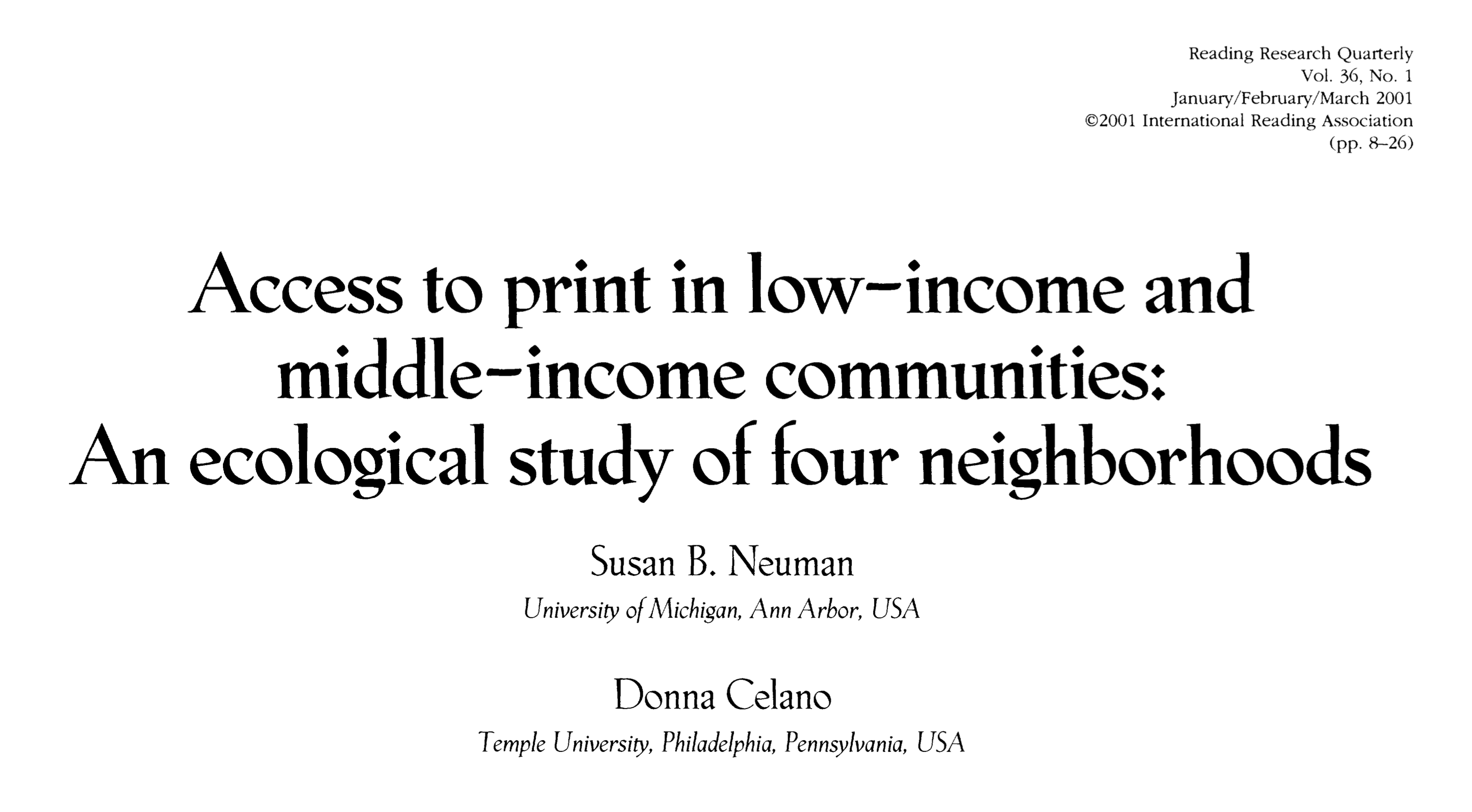 By Richard Allington and Anne McGill Franzen