Interview - Charlie Jett on Leadership
Charlie Jett is in his seventh year as Principal of Two Rivers-Dos Ríos Elementary School. During that time, he has greatly improved overall student daily attendance, implemented systems that improved student behavior and academic outcomes, and strived to create a school climate and environment where all students feel they belong. It is for just some of these accomplishments that Charlie received the A Champion in Education (ACE) award as Springfield Public Schools elementary school principal of the year his first year at Two Rivers - Dos Rios in 2017, and was recently awarded a National Distinguished Principal award as 2022 Oregon Elementary Principal of the Year by the Coalition for Oregon School Administrators. Above all, Charlie is a champion for student equity. He believes all students deserve to have access to the resources that will help them grow and achieve because all students can learn.​
In this video, RBT Founder Jon Saphier interviews Principal Jett about his daily activities as an instructional leader and their potential for having a direct impact on improving teaching. Saphier and Jett walk through the impact a school leaders can have on the improvement of classroom teaching and learning by showing up in at least 12 different places - captured in Where to Show up and What to Do. Each is a lever of influence on teaching skill if the leader sets a tone for learning rather than for evaluation and oversight and acts skillfully when there.
The 12 places leaders show up to impact the improvement of classroom teaching and learning.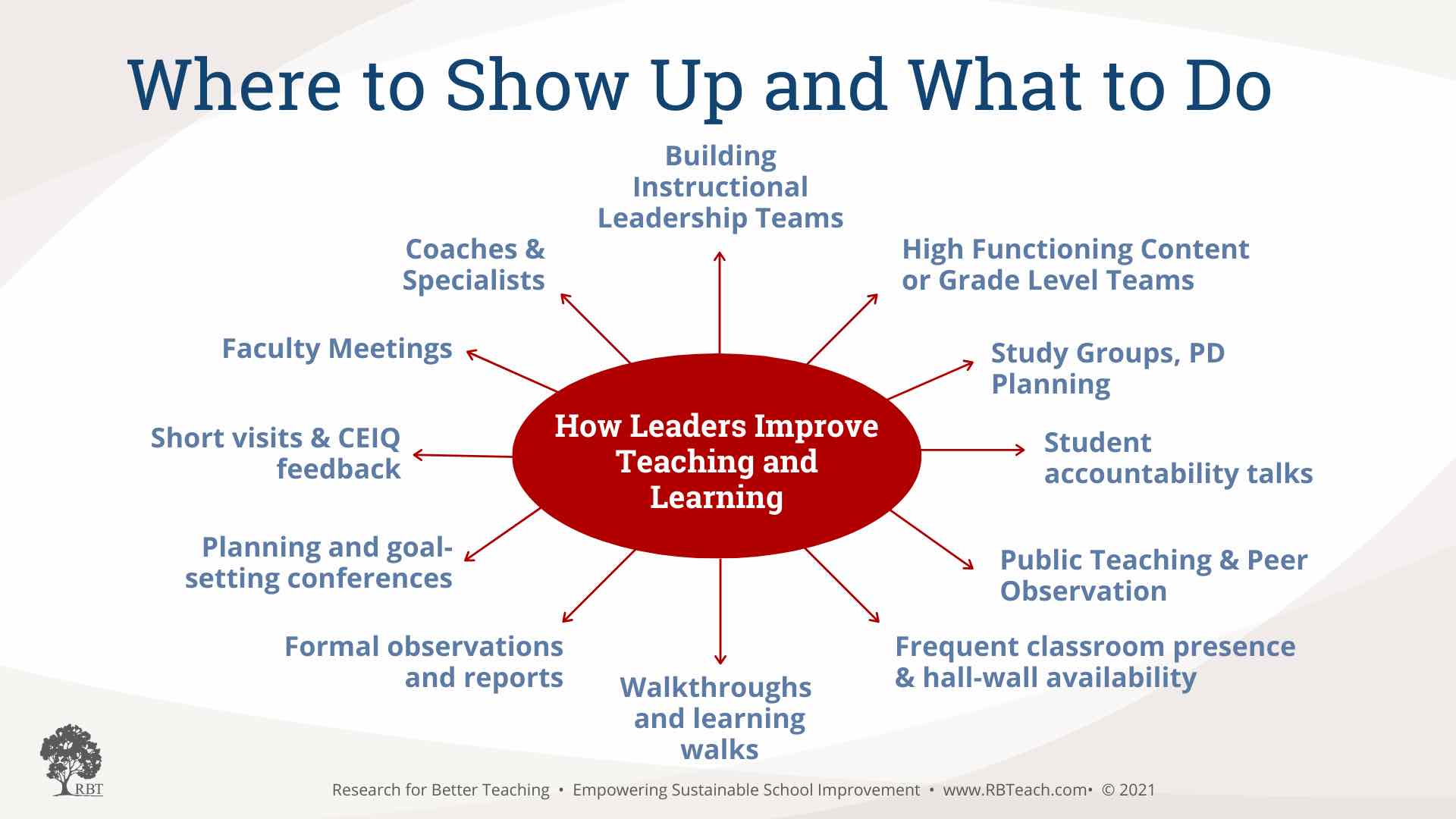 Related Resources from Two Rivers/Dos Rios Elementary School (TRDR)