The gold standard for using data is re-teaching to the kids who didn't get it yesterday.
"
"
Jon Saphier

Founder and CEO of RBT
Data Driven
RBT partners with schools and districts to develop high-performing data teams (usually school-wide) and professional learning communities (teams of teachers who teach the same grade and/or content), who are skilled in using data collaboratively, continuously, and effectively to directly impact students and their learning. Our Data Programs current include:
Participant Outcomes and Feedback
Feedback from participants in the TEAMS course was overwhelmingly positive with the course characterized as "very valuable" and "immediately relevant to teaching"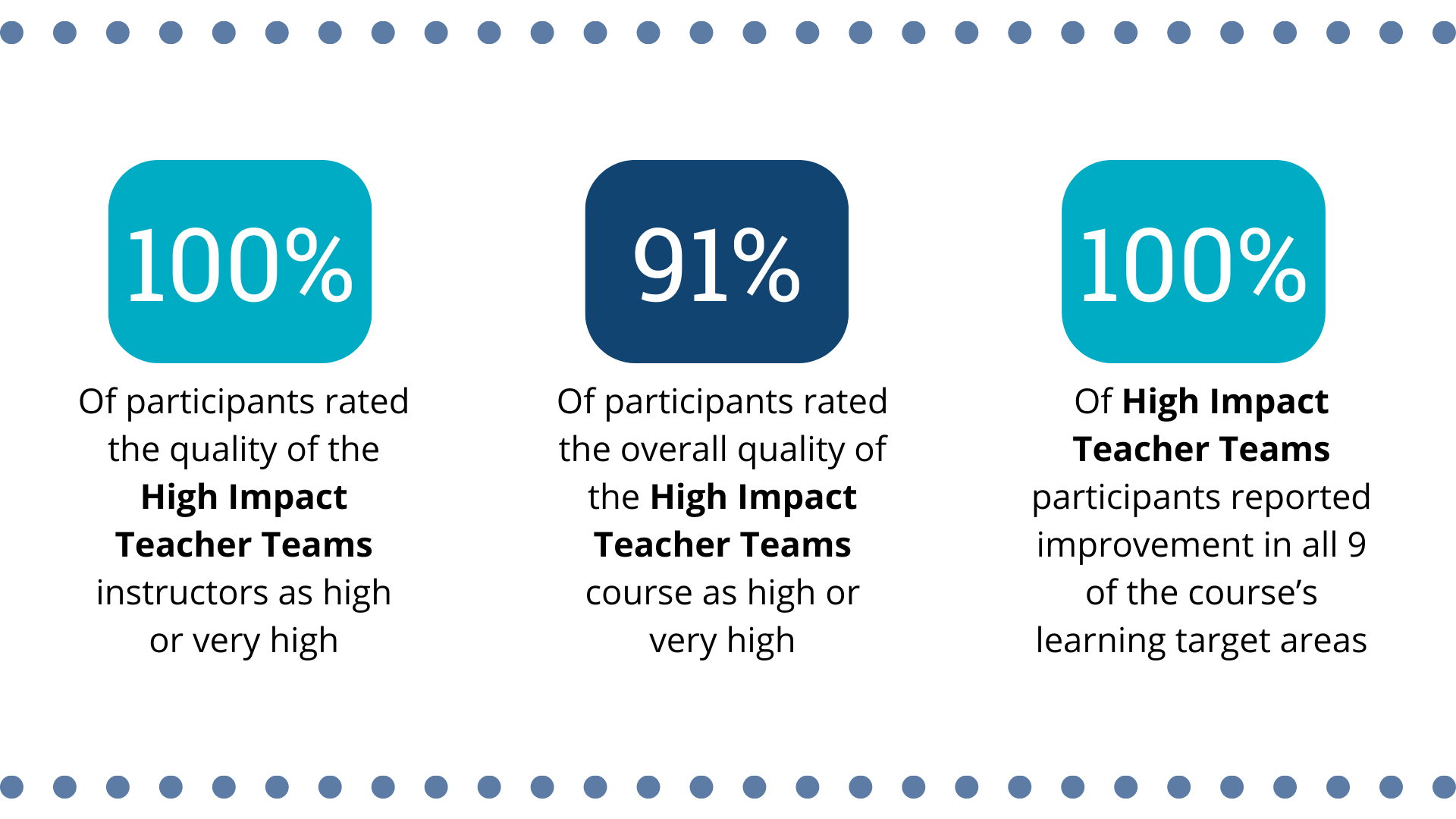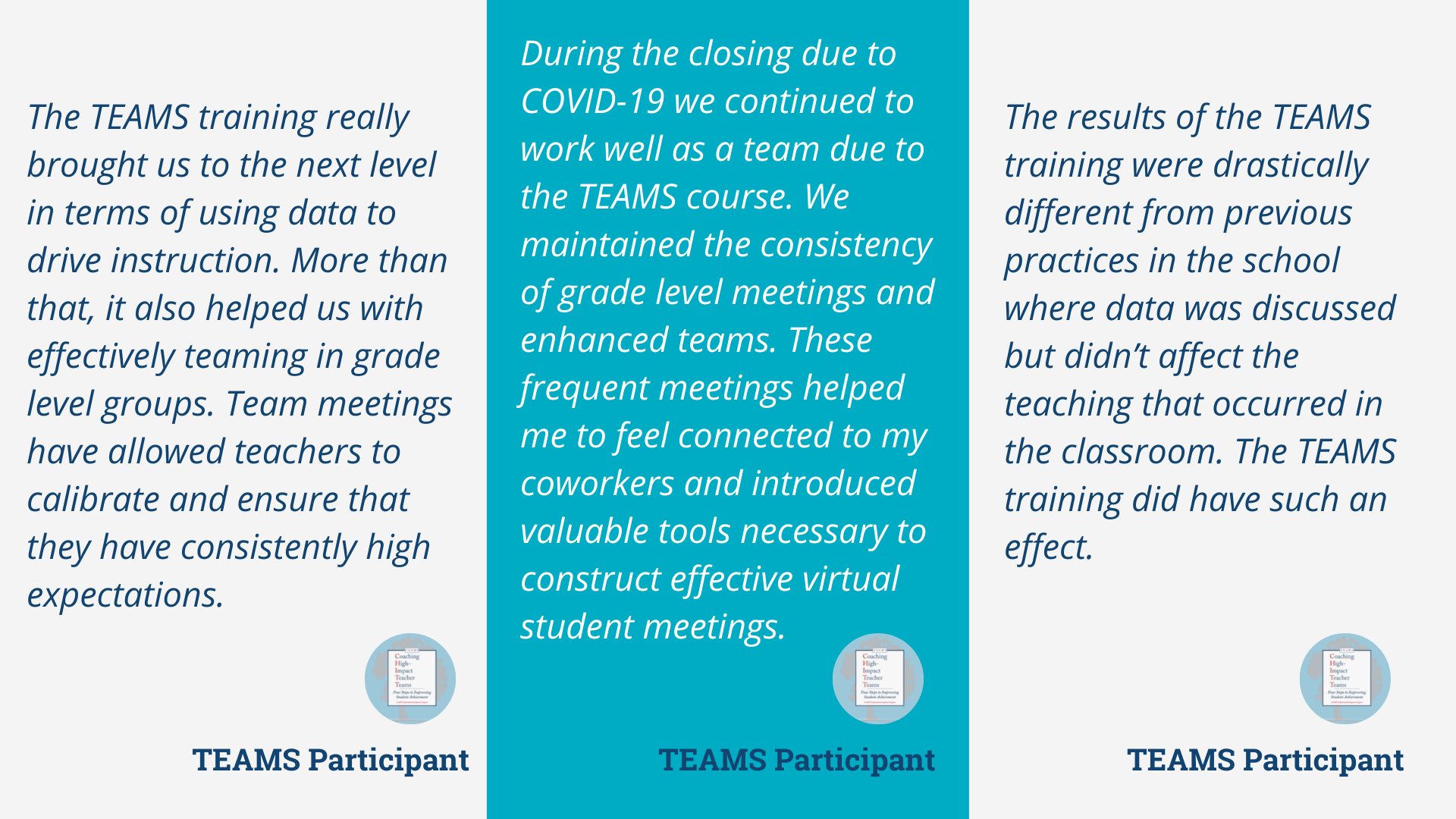 High-Impact Teacher Teams: Four Steps to Improving Student Achievement
For decades, Research for Better Teaching (RBT) has been studying and learning about high-impact teacher teams, teams that improve student achievement – one meeting at a time. We know that building such teams is not easy. Team time is short; agendas are full. Coaches or teacher leaders don't often have the time they need to research and plan team meetings. And the demand to meet the needs of diverse learners is pressing every day. But it is possible. And it is vital to our students' success. When teachers gain collective confidence and skill in how to improve student achievement, they can quadruple the speed of learning, literally obliterating achievement gaps.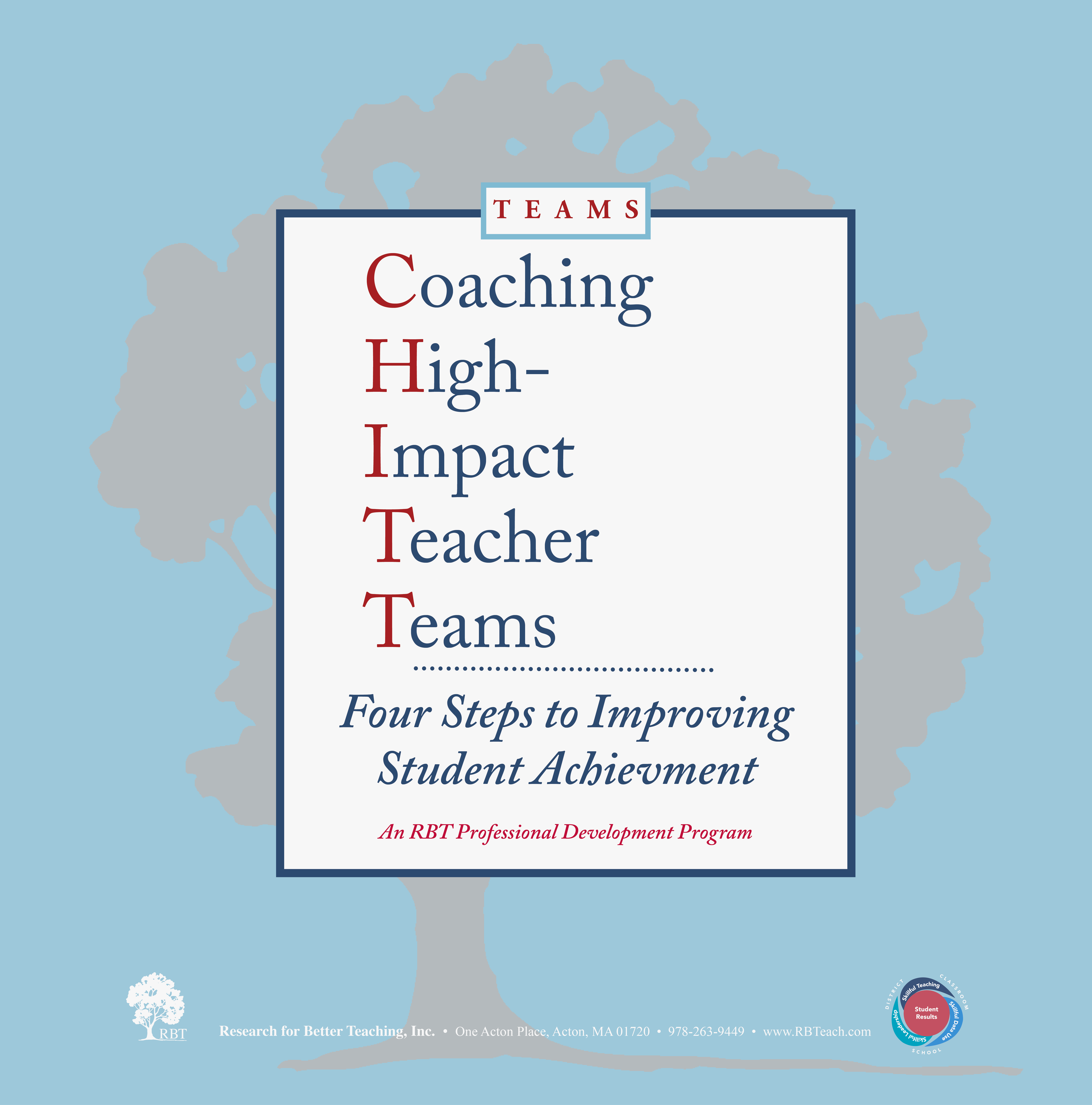 RBT helped us to work as teams more cohesively. We have built solid practices around analyzing student data and have learned to have more purposeful conversations regarding student engagement and achievement.
"
"